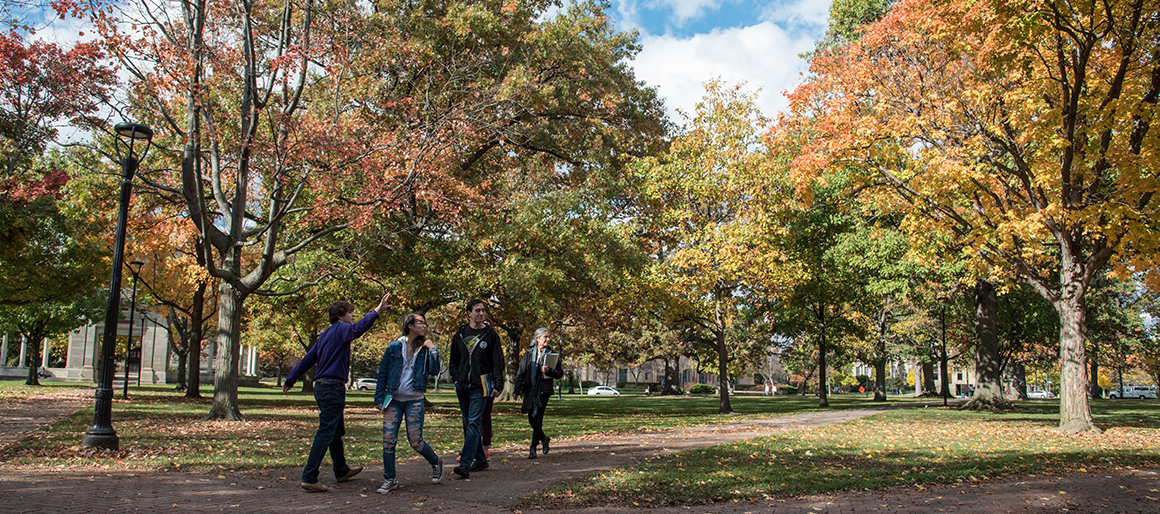 Oberlin Campus Visit Registration
Welcome to Oberlin! We are thrilled that you are interested in learning more about our campus and community. Select a date from the calendar below to register for a visit. Registration is currently open through May 12, 2023.

**Special visit options for students admitted for fall 2023 will open in mid-March.
Spring 2023 Visit Schedule
Oberlin's 
Junior Visit Program
, a full-day visit program for high school juniors, will take place on Monday, February 20 and Friday, February 24.
Conservatory of Music information sessions and tours:
Monday through Friday at 11:00 am
Monday/Wednesday/Friday at 3:30 pm
College of Arts & Sciences information sessions:
Monday, Tuesday, Thursday, Friday at 1:30 pm
Wednesdays at 9:00 am
Select Saturdays at 9:00 am and 11:00 am
General campus tours:
Monday through Friday at 10:00 am and 12:30 pm
Select Saturdays at 10:00 am and 12:00 pm
*Select Sundays at 1:30 pm
*Please note that on Sundays we are only offering student-led tours of campus. 
The Admissions Office is not staffed on Sundays; 
your tour guide will be your only point of contact. If you would like to visit when the office is open and staffed with admissions counselors, please register for a visit on another day of the week.