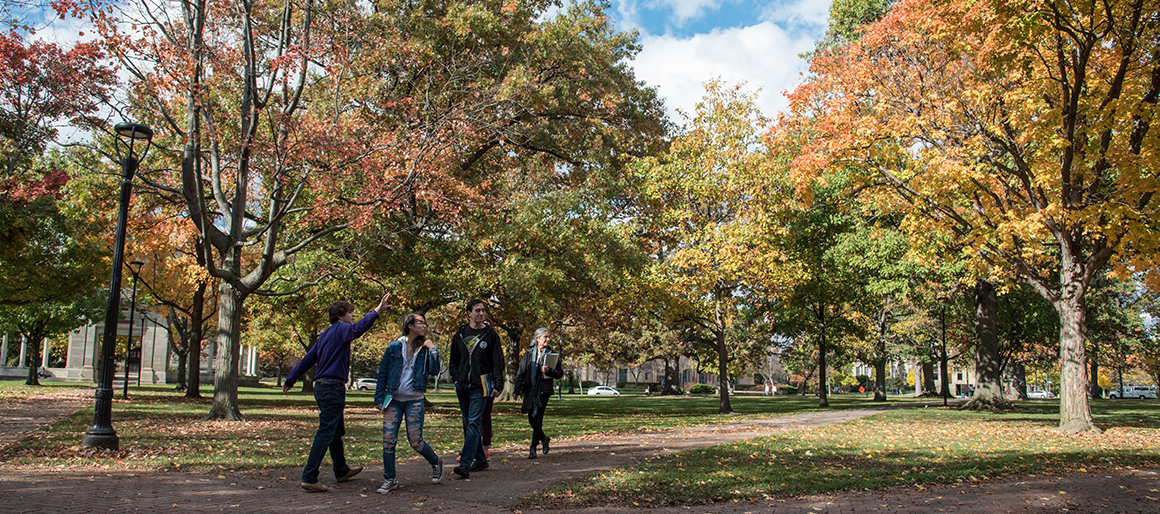 Oberlin Campus Visit Registration
Welcome to Oberlin! We are thrilled that you are interested in learning more about our campus and community. Select a date from the calendar below to register for a visit. Please refer to our COVID-19 Guidelines for Admissions Visits for the most up-to-date information on visiting campus. 
 
Summer Visit Days
Check out our Summer Visit Days for an in-depth campus visit! These full-day programs give students the opportunity to take a campus tour, attend special panel sessions, and meet current students and faculty. Summer Visit Days take place on July 8, July 22, and August 5.
Summer 2022 Visit Schedule
Conservatory of Music information sessions and tours:
Monday to Friday at 11:00 am and 3:30 pm


College of Arts & Sciences information sessions:
Monday to Friday at 9:00 am and 1:30 pm
Select Saturdays at 11:00 am
Campus tours:
Through May 31 : Monday to Friday at 10:00 am and 12:30 pm
Beginning June 1 : Monday to Friday at 10:00 am and 2:30 pm
Select Saturdays at 10:00 am and 12:00 pm